LAHORE – Pakistan Meteorological Department (PMD) has predicted rainfall in parts of country on Monday.
The country received the first rain of winter in Balochistan, Khyber Agency, FATA and Landi Kotal increasing the chill in the weather.
---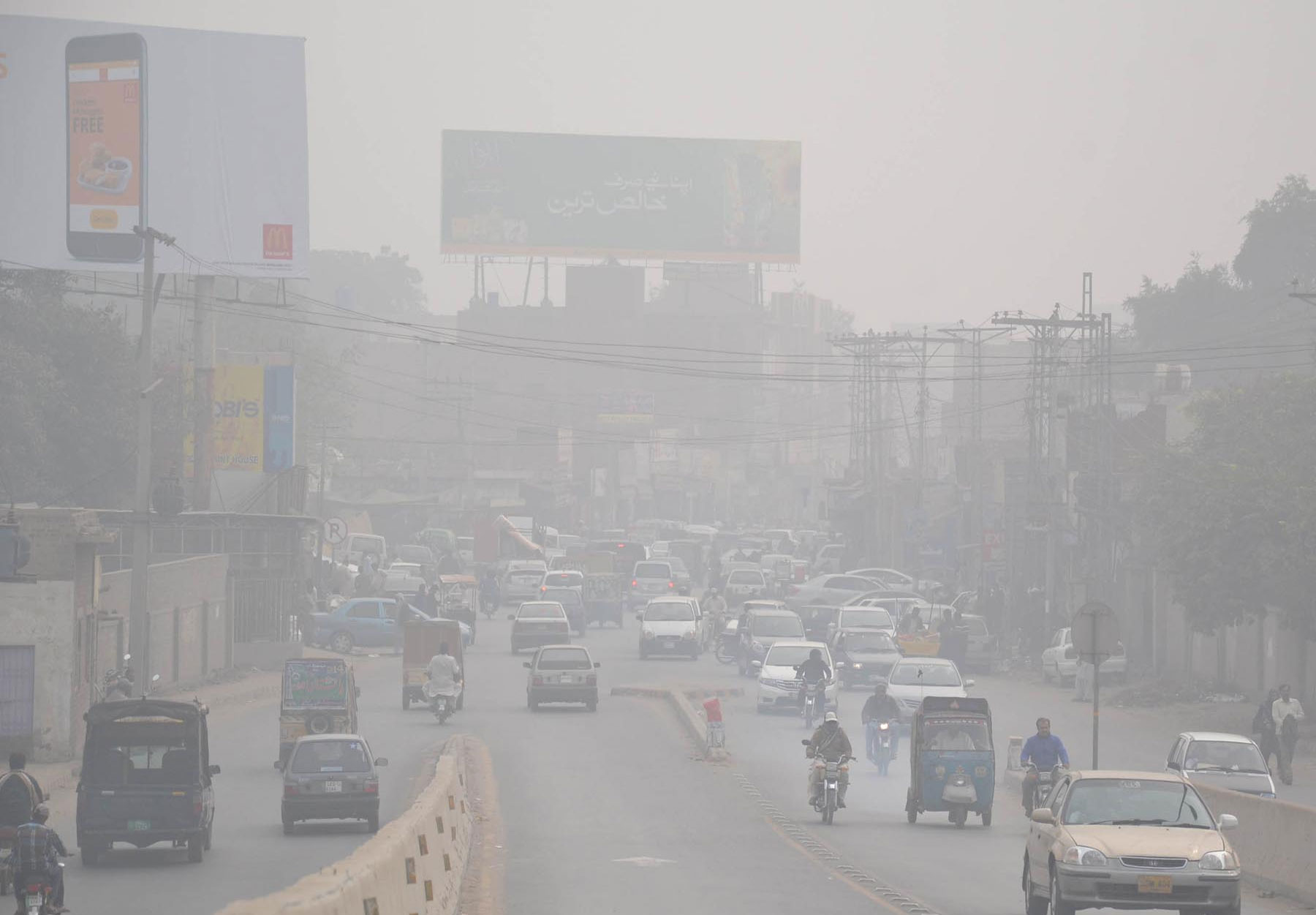 A thick blanket of fog engulfs Multan during day. — Online Service
---
Met Office has said that Karachi will receive rainfall in the evening whereas the downpour will occur in Punjab tomorrow and is likely to eliminate smog intensity.
Mainly dry weather is expected in most parts of the country during the next twelve hours.
---
Motorist on their way as smog engulfs Lahore thorughfare. — Online Service
---
However, scattered rain- thunderstorm with snowfall over the hills is expected in Balochistan, including Quetta, KP, FATA, Islamabad, upper Punjab, Kashmir and Gilgit-Baltistan while isolated rain-thunderstorm in D.G. Khan, Multan, Bahawalpur, Karachi, Sukkur and Larkana divisions. Dense foggy/smoggy conditions are expected in plain areas of Punjab during Morning hours.
On the other hand, fog coupled with smog has made routine activities miserable for people. Several flights were suspended at Allama Iqbal airport while many sections of motorway were closed due to low visibility.
---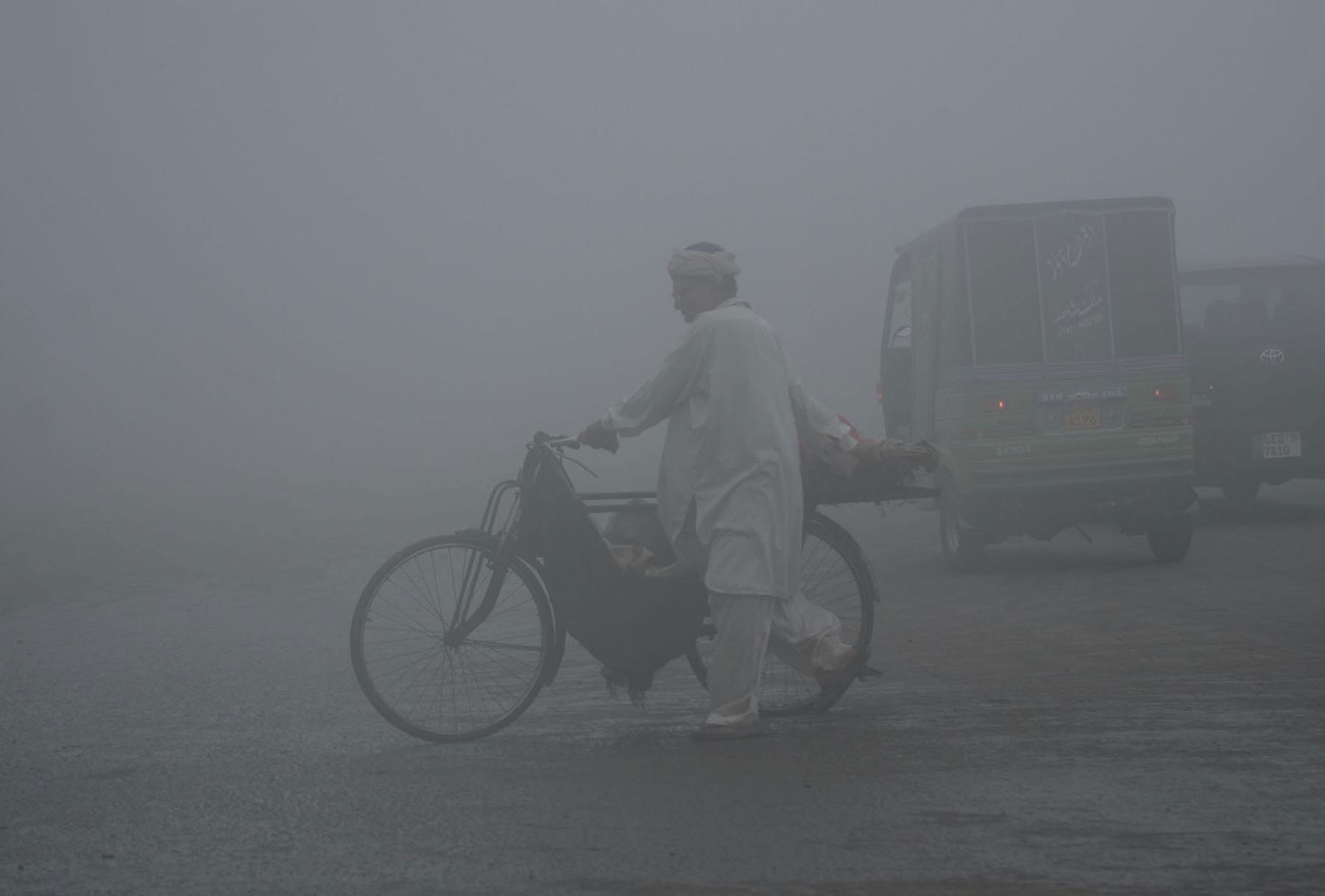 A vendor walks on the road through thick blanket of smog in Lahore. — Online Service
---
Moreover, heavy fog has also delayed the trains. The authorities have advised the drivers to avoid unnecessary travel.
Temperature of some major cities recorded on Monday morning:
Islamabad and Quetta 9°C, Lahore 15°C, Karachi 21°C, Peshawar 13°C, Murree 11°C and Muzaffarabad 10°C.