MUMBAI – Bollywood superstar Shah Rukh Khan recorded a video message and sent it to cancer patient Aruna P.K., who had expressed her desire on social media to meet him.
The actor got to know about the patient's wish through her children Akshat and Priyanka after which he took to social media and sent well wishes to Aruna on his fan page.
---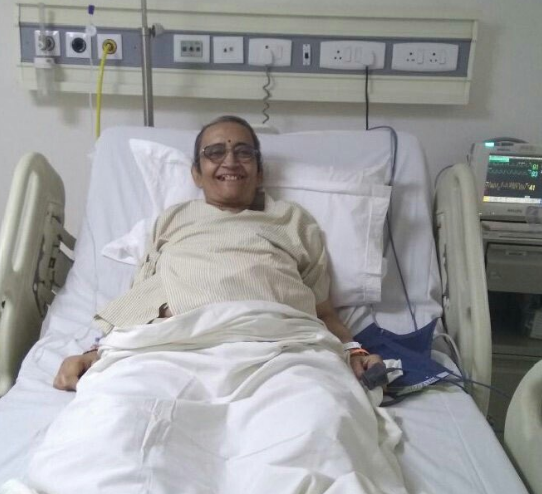 Cancer patient Aruna
---
"I'm made to understand through your son Akshat and daughter Priyanka that you are fighting with an illness. I want to say this that me, my whole family, all our friends whoever knows about you, we are praying for your wellness," Shah Rukh said in the video.
"You are a very strong lady Aruna, I know your gusto, your will, your happiness that you have shared with your loved ones. I can tell that you have the strength to fight this illness and with our prayers and your strength you will get well very soon," he added.
The King Khan also expressed his desire to have a telephonic conversation with Aruna after doctor's permission.