ISLAMABAD – The nation is celebrating the 70th Independence Day with great zeal and fervour with the commemorative ceremonies being held all over the country.
---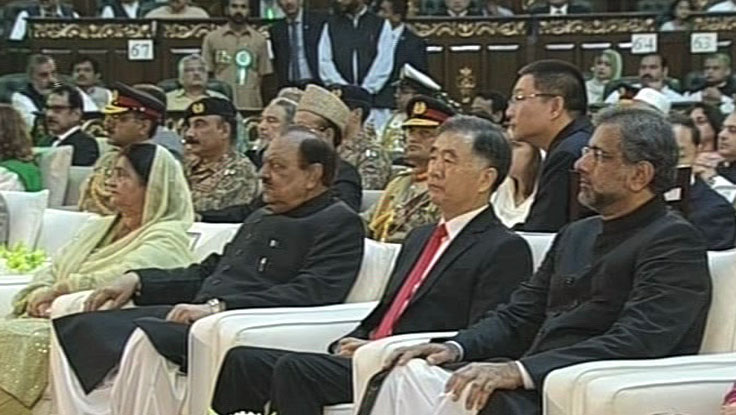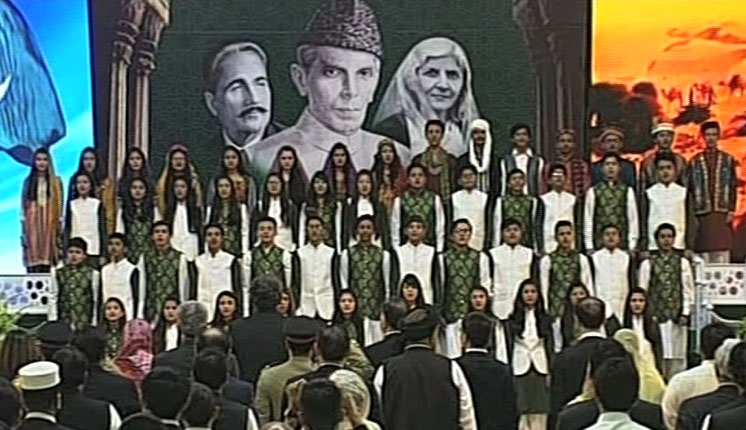 ---
The main event of the day was held at the Convention Centre Islamabad where President Mamnoon Hussain hoisted the Pakistani flag. Prime Minister Shahid Khaqan Abbasi, chief guest Chinese Vice Premier Wang Yang, all three chiefs of the armed services, fedral ministers, parliament members and other significant personalities were also present on the occasion.
---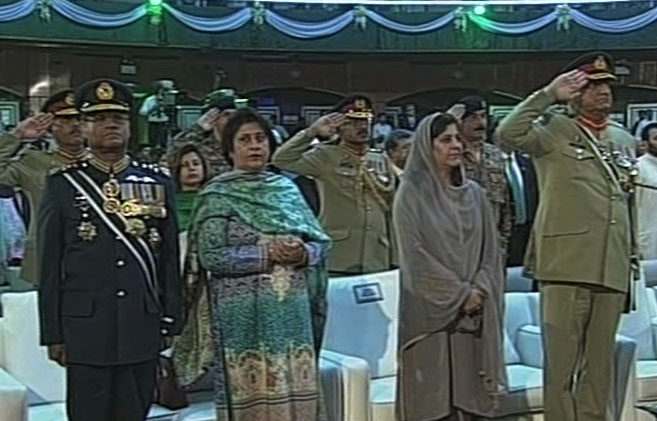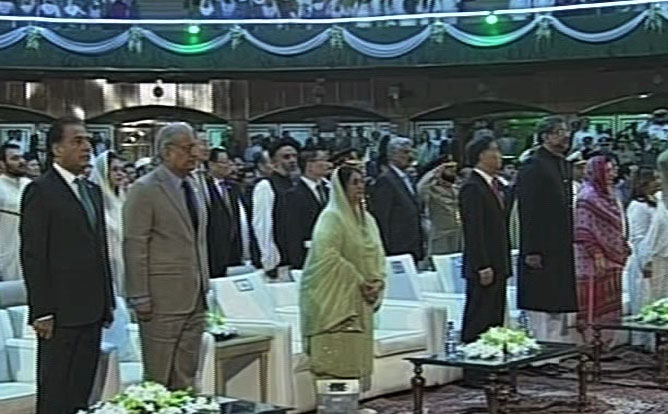 ---
The day dawned with 31-gun salute in the federal capital and 21-gun salute in the provincial capitals. Flag hoisting ceremonies were also held in provincial capitals and district headquarters whereas change of guard ceremonies were held at Mazar-i-Quaid and Mazar-i-Iqbal.
---
Pak-Sino friendship is stronger than steel and sweeter than honey: Chinese Vice Premier

---
While addressing the ceremony, Chinese Vice Prime Minister congratulated Pakistan on its Independence Day. He  said that peaceful Pakistani nation is on the path of development.
He praised and acknowledged Pakistan's hard work and progress and asserted that the country made strong efforts in strengthening its sovereignty and defense.
"Today Pakistan is included in 50 international economic powers," he said. The vice-premier reiterated that both the countries have stood beside each other through thick and thin and will continue to do so on the future. "Pak-Sino friendship is stronger than steel and sweeter than honey," he notified.
---
Political leaders should set aside differences, unite over following constitution: President Mamnoon
---
Speaking at the ceremony, President Mamnoon Hussain said that the country has experienced various systems of government. "Pakistani nation's state of mind is democratic and parliamentary. Instead of adopting new policies in a haste, we have to learn from our experiences," he said.
The president maintained that history assures that a mood compatible ruler was not able to run the system. "We all have to respect the collective decisions and should not go astray in ignorant expeiences. Political leaders while setting aside differences should unite over the following constitution ," he said.
Later, a floral wreath was laid on the memorial of forgotten heroes of democracy inside the Parliament by Chairman Senate Raza Rabbani and speaker National Assembly Ayaz Sadiq.
During the ceremony, national anthem and national songs were played. Ustad Raees Ahmed presented a blend of his marvelous instrumental performance.
The visiting dignitary was given a very warm welcome by the audience. School children dressed in national attire and carrying national flags cheered loudly during the speech made by Chinese vice premier.