GUJRANWALA– Ex-prime minister disqualified under the Article 62 and Article 63, Nawaz Sharif has claimed on Friday that no power can drive him out of people's hearts.
The ousted premier addressed a rally in Gujranwala that predominantly houses PML-N supporters and in his address he said that there were conspiracies being hatched against the government for the past three years.
Ex-PM said that the government was successfully curbing terrorism and crime incidence across Pakistan but "they" toppled his government. He once again claimed credit for turning Pakistan into an atomic power.
---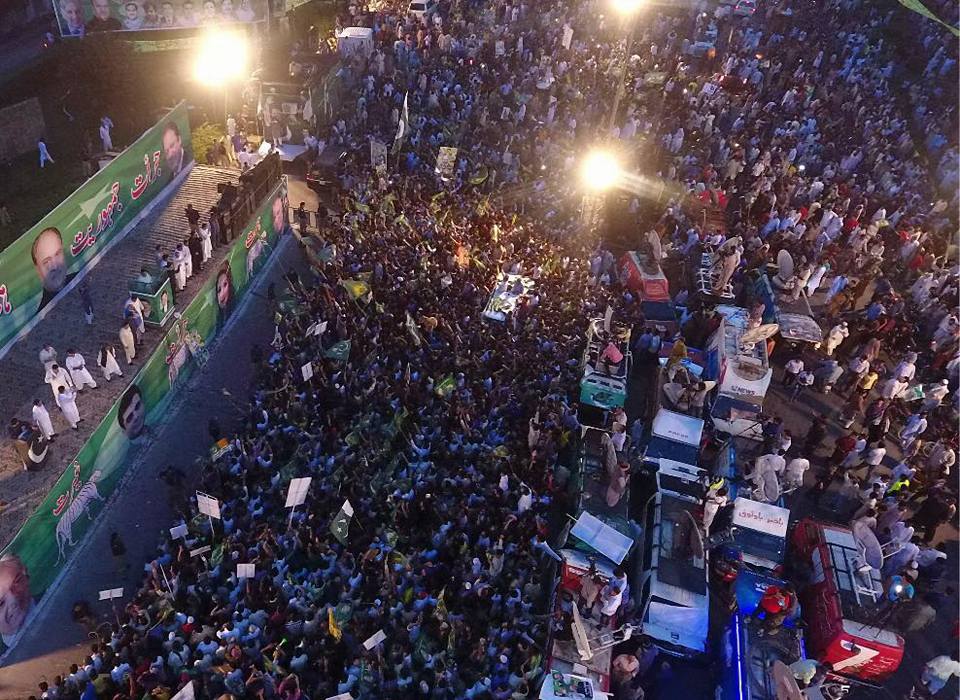 Gujranwala camp of the  GT homecoming rally 
---
Nawaz Sharif said that his mandate-given government was toppled after two and a half years twice.
He asserted that all the premiers of Pakistan were irreverently ousted.
After a pre-teen boy was crushed to death in Lalamusa by an alleged security vehicle of the convoy, Nawaz announced in his address, to visit late boy s grieving family and offer compenation in whichever way it is going to be feasible. He prayed for peace for the bereaved family and the hailed the boy as a martyr.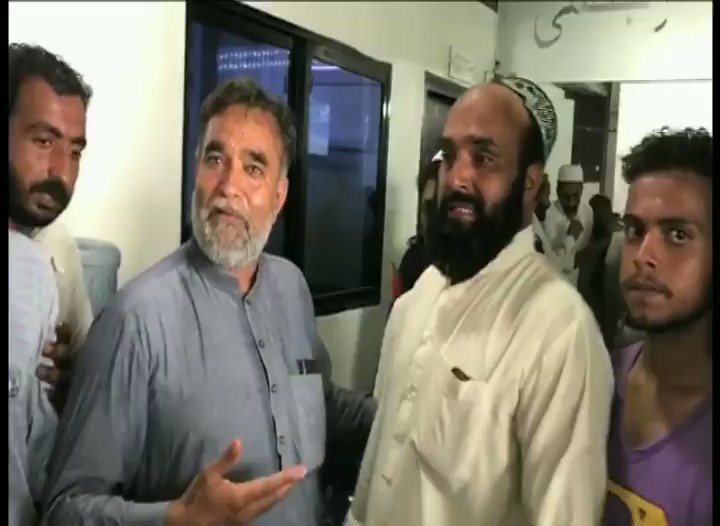 #DunyaUpdates: We screamed for help but they didn't stop: Relatives of boy killed by car in Nawaz Sharif's rally today#GTRoadRally
---
Earlier in Gujrat today, he addressed workers  rally and claimed that his government provided employement, eradicated power outages and elevated the economy. "Everyone would have become employed if I had stayed," he said. Even the judges admitted that Nawaz Sharif committed no corruption, he added.
Former PM said, "Your votes were torn down … millions of people elected me as PM and a few people made me ineligible. This joke has been repeated for the past 70 years." Without naming PTI Chairman Imran Khan, he said he is aware of the conspiracy backed by certain people in Khyber Pakhtunkhwa (KP).
While talking about his disqualification, he stated it has happened to be for the third time, adding that no father takes salary from his son. A crowd roared a 'no' when he asked whether should sit in his home. Nawaz Sharif asked for peoples' support, warning them that the country would struggle if such ousters reoccur.
We will all stand up against this system and no one can stop Pakistan from progressing, he announced while hoping to change the destiny of the country. He equated his public mandate with the honour of 20 million population, reaffirming his claim of no involvement in corrupt practices.
Before concluding his address, he chanted slogans of 'Pakistan Zindabad'.
The 'homecoming rally' of Nawaz Sharif, who was ousted by Supreme Court (SC) under Article 62(1)(f) of the Constitution in Panama Leaks case, has continued its journey towards Lahore via Grand Trunk Road after short stay in Gujrat. Sharif's cavalcade will reach Gujranwala today, where it would likely to spend night and will leave for Lahore on Saturday morning.
Earlier in the day Maryam Nawaz stated on Twitter:
---
Nawaz Sharif lovers in Gujrat flocking to the main city where he is to reach and address after Juma prayers Insha'Allah.
---
The former PM thanked his supporters for warn welcome in Lalamusa and said that nation has seen through the order delivered by the top court. He rhetorically asked whether the people had accepted the court's decision.
---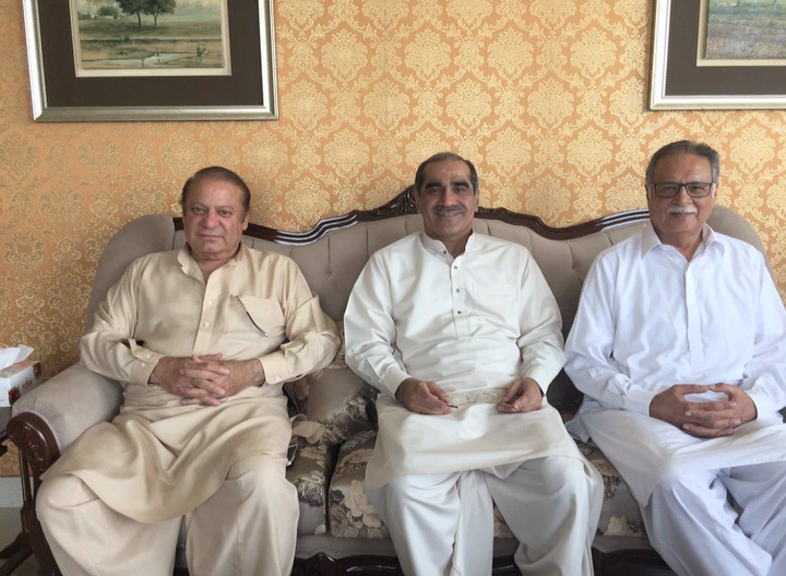 ---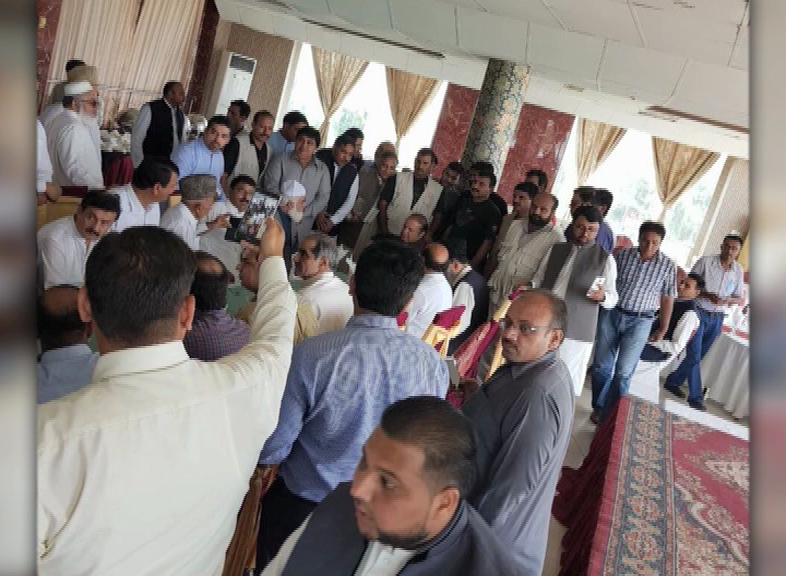 Pictures of Nawaz Sharif with PML-N leaders before departure today from Jhelum
---
A large number of PML-N supporters thronged the GT Road to express solidarity and love for their ousted leader.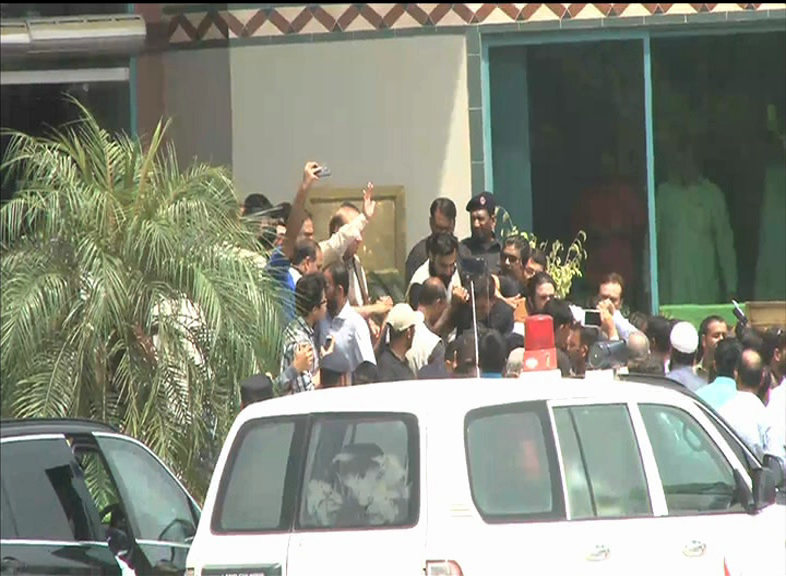 Nawaz Sharif waving hand while coming out of hotel
---
Workers displayed banners, flexes, party flags and posters while following the cavalcade and more than 6,000 security personnel were deployed for security as the  GT homecoming rally  is faced with security threats.
---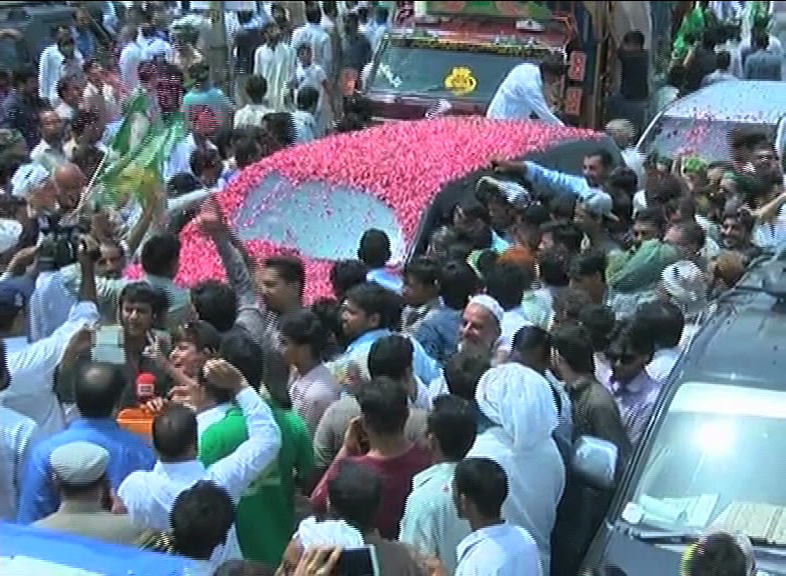 ---
Nawaz Sharif's Jhelum address
---
Addressing the rally after reaching Jhelum, Nawaz Sharif said that he had promised to do whatever it took to take Pakistan towards prosperity and things have improved a lot during the last four years.
"The parties that were going into a different direction in Balochistan, were brought into the mainstream. We made a coalition government there. We saved Karachi from the menace that it was under in 2013. Today, motorways are being made throughout the country and the economic resurgence is underway", he continued.
He said that he was ousted by 5 judges in just 1 minute. "Isn't it a disgrace to the people of Pakistan that 5 honourable judges ousted the PM who you had voted to power? The people should ask them why they ousted Nawaz Sharif when he had done no corruption", he said.
"I want to ask why they ousted me. Someone tell me why I was ousted. There were no charges of corruption or kickbacks on me. Did they oust me because Pakistan was progressing and the poor were getting employment", he said.
He said that the nation will avenge everything that had been done with him. "If you hold these people accountable for their deeds now then Pakistan will surely survive", he added.
---
Panamagate verdict
---
On April 20, Justice Asif Saeed Khosa had announced Panama Leaks case decision comprising of 540 pages, saying that the court issued a split ruling calling for a JIT. Two of the five judges went further, branding Sharif "dishonest" and saying he should be disqualified, but they were outnumbered.
The court formed a six-member inquiry team that included Federal Investigation Agency's (FIA) Additional Director General Wajid Zia, Military Intelligence's Brig Kamran Khurshid, National Accountability Bureau's (NAB) Director Irfan Naeem Mangi, State Bank of Pakistan's Amer Aziz, Securities and Exchange Commission of Pakistan's (SECP) Executive Director Bilal Rasool and Inter-Services Intelligence's Brig Muhammad Nauman Saeed.
The JIT members during the seven-week period interrogated eight members of Sharif family including Nawaz Sharif, his younger brother Shehbaz Sharif, sons Hassan and Hussain Nawaz, daughter Maryam Nawaz, son-in-law Captain Safdar, cousin Tariq Fazal Chaudhry and brother-in-law Ishaq Dar and submitted its report on July 10.
On July 29, the five-judge larger bench of the Supreme Court headed by Justice Asif Saeed Khosa and comprising Justice Ejaz Afzal Khan, Justice Gulzar Ahmed, Justice Sheikh Azmat Saeed and Justice Ijaz-ul-Ahsan after a week-long hearings unanimously disqualified Nawaz Sharif.
"It is hereby declared that having failed to disclose his un-withdrawn receivables constituting assets from Capital FZE Jebel Ali, UAE in his nomination papers filed for the General Elections held in 2013 in terms of Section 12(2)(f) of the Representation of the People Act, 1976 (ROPA), and having furnished a false declaration under solemn affirmation respondent No. 1 Mian Muhammad Nawaz Sharif is not honest in terms of Section 99(f) of ROPA and Article 62(1)(f) of the Constitution of the Islamic Republic of Pakistan, 1973 and therefore he is disqualified to be a Member of the Majlis-e-Shoora (Parliament)."
---
The fresh PM for Pakistan

---
On August 2, President Mamnoon Hussain had administered oath to Shahid Khaqan Abbasi after he was elected as the leader of the House in National Assembly (NA) for 45 days by securing 221 votes.
On August 4, a 43-member new cabinet that included 27 federal and 16 state ministers took oath in a ceremony at Prime Minister House.
"Panama Papers" Fallout

---
Panama Papers had published a leak of documents belonging to Mossack Fonseca, a law firm in April 2016 creating uproar in Pakistan among other countries. The leak was studied by International Consortium of Investigative Journalists and stated names of incumbent as well as former leaders of the world who owned shell companies.
Opposition parties in Pakistan saw offshore companies as proof of money laundering done by Sharif family. Questions over the source of money used to purchase flats in London's posh Mayfair locality by Sharif family were raised.
The top court took up the case in October last year on petitions filed by Pakistan Tehreek-e-Insaf, Awami Muslim League and Jamaat-e-Islami.