RIYADH  — First Lady Melania Trump's decision not to wear a headscarf upon arrival in the Middle East is drawing attention on social media.
The first lady wore a black pantsuit with a golden belt but did not cover her head, consistent with custom for female foreign dignitaries visiting Saudi Arabia.
---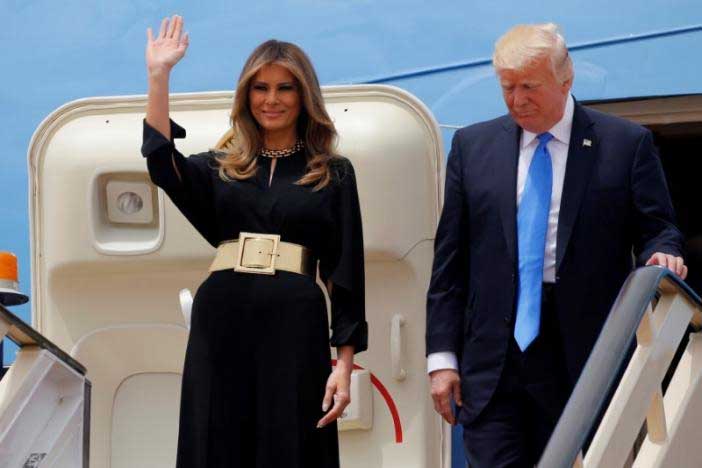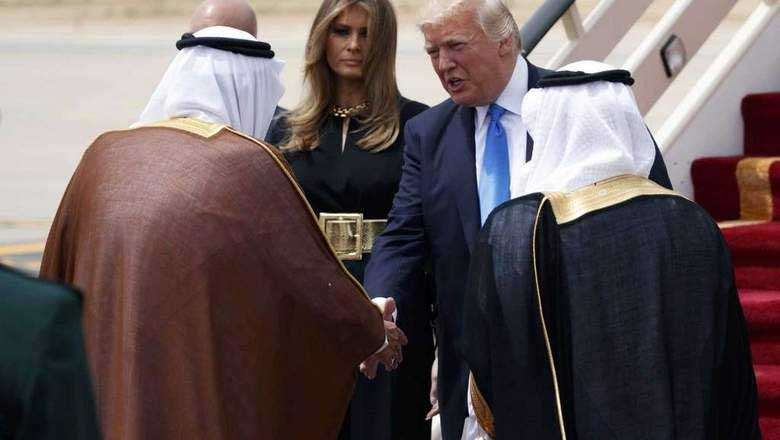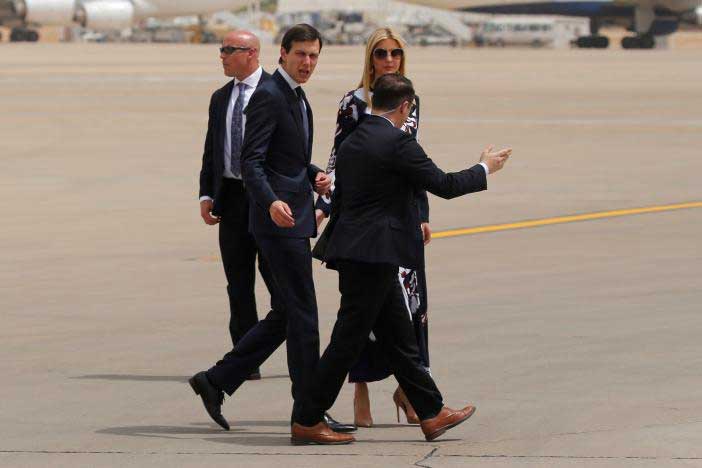 ---
President Donald Trump had criticized former first lady Michelle Obama for not wearing a head scarf during a January 2015 visit to the nation with then-President Barack Obama.
Trump said in a 2015 tweet that, while many people applauded Mrs. Obama's decision, the people of Saudi Arabia ''were insulted.''